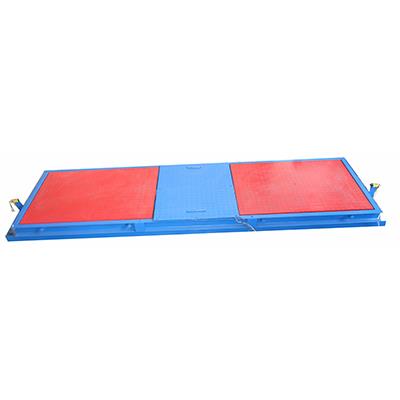 GYZZ car axle weight test bench
Product Details

Main feature:
1. The bench is designed general frame welded type,high strength,firm and the contour elegant appearance.
2. Use civil well-known brand name((zhong hang electronic logging),high-precision,long term usage and good stability,wear well,output data accurate and reliable.
3. Inside install a new type junction box,make the connection simple and convenient,omni seal process,water proof, damp proof, high reliability.
4. Having a spare demarcate reaction frame,can be selected by customers.
5. Adopted wider plate lengthen bench,has wide use range.
6. Be not used stone bolt, debugging and leveled is very easy
Technical parameter:
Item GYZZ-3 GYZZ-10 GYZZ-13 GYZZ-16
Rated load weight 3000kg 10000kg 13000kg 6000kg
Bench length×width 900*500mm 1100*800mm 1100*800mm 1200*1000mm
Inner width×Outer width 700*2500mm 700*2900mm 700*2900mm 700*3100mm
Net weight 800kg 1100kg 1350kg 1400kg
Outside size 2800*616*180mm 3200*916*180mm 3200*916*180mm 3400*1116*180mm
Foundation size 2900*700*200mm 3300*1000*200mm 3300*1000*200mm 3500*1200*200mm
Inquiry