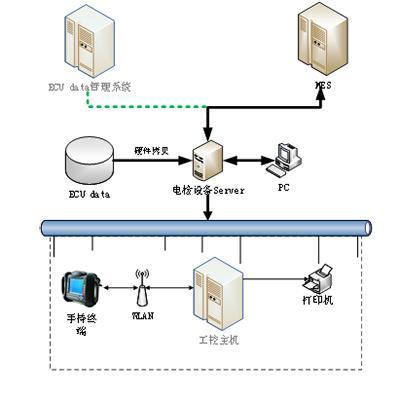 Electrical inspection equipment
Product Details
The vehicle electrical inspection equipment supports the initialization and detection functions of each node module, and has the following characteristics:
• full functioning:
– Configuration information, VIN code, MTOC code, offline time, fault code configuration information, etc.
– I/O control of the actuator of the node module and read and judge function of the ECU output information;
– Clear and read the fault code, judge the fault code status, and mask the fault code function according to the fault code status condition;
– read and proof the part number and hardware and software version number function of the node module;
– read and judge the sensor and switch status of the node module;
– online refresh function of the node module software;
– Mask the fault code function by condition.
– Support for individual rework functions of node modules;
– support the exit factory mode function of the node module;
– Supports network upload management of test data, data communication management of servers and other network systems (such as MES systems);
• advanced technology:
– Support ODX import, manually edit or reference dedicated third-party editing software and applications.
– Support Ethernet diagnostic communication to meet DOIP protocol requirements;
• Strong expansion:
– Data transmission and sharing with other equipment and factory servers. The server converts the detection data of each vehicle into xml form and provides access ports according to the set permissions.
– Based on the need to respond quickly to changes in production lines, the data platform and editing platform of the electrical inspection equipment are open to the factory. The management of the main engine and research institutes can modify the procedures in time according to the actual production line.
Inquiry