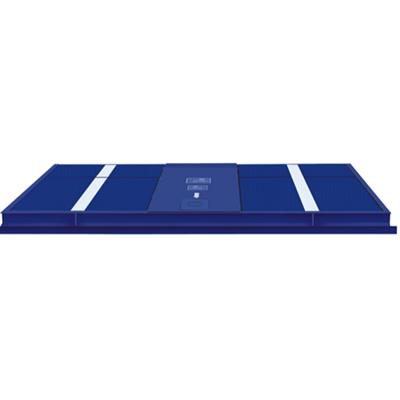 GYCH car side slip test bench
Product Details

1. The bench is designed general frame welded type,high strength,firm and the contour elegant appearance.
2. It was used famous brand(fuxin electronic logging)direct current multi range displacement sensors,high degree of accuracy,can be used a long time,good stability,wear well,output date accurate and reliable.
3. Used new model connecting bar institution,made double plare linkage,and it is completely in accord with GB.
4. Used width plate lengthen sliding plate,and can extend it applications.
5. No bolt,debugging and leveled is very easy.
Technical parameter:
Model GYCH-3 GYCH-10 GYCH-13 GYCH-16
Rated Load weight 3000kg 10000kg 13000kg 16000kg
Bench length×width 900*500mm 1100*1000mm 1100*1000mm 1200*1000mm
Inner width×Outside width 700*2500mm 700*2900mm 700*2900mm 700*3100mm
Net weight 800kg 1100kg 1200kg 1500kg
Outside size 2800*606*180mm 3200*1106*180mm 3200*1106*180mm 3400*1106*180mm
Foundation size 2900*700*200mm 3300*1200*200m 3300*1200*200mm 3500*1200*200mm
Inquiry